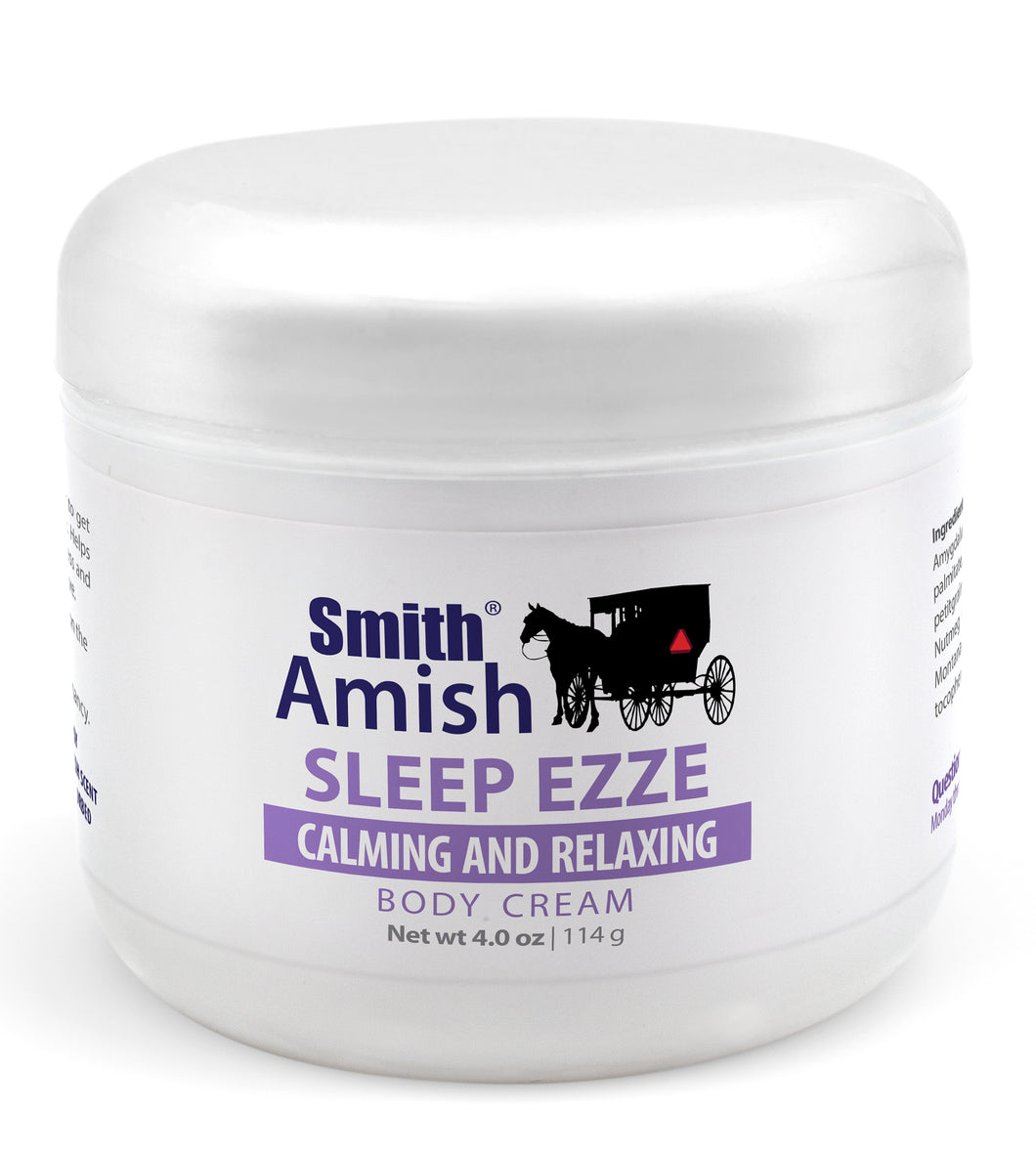 Smith Amish Sleep Ezze Body Cream 4 oz jar.
Regular price $22.00 Sale
Sleep ezze cream is calming and relaxing, with natural ingredients of LAVENDER & MARJORAM- PETITGRAIN- ORANGE - Lavender is relaxing, while Petitgrain  ease tension and anxiety Marjoram contains calming effects.
Helps drift you away into a peaceful, slumber to get the sleep you need without morning grogginess. Help calm and relax while leaving the skin soft and firm.
Apply to neck, chest and arms 30 to 45 minutes before bed time.
Not recommended for use during pregnancy.
Childrens under five ask your doctor.